产品详情
The VME554-x mini crate is the perfect choice for data acquisition, test and debugging applications.
It offers 5 standard 6U VME64x slots, local & remote monitoring and control as well as hot-swappable, redundant power supplies in a portable,light-weight and compact desktop housing.
One or two redundant operating plug-in 250W cPCI power supplies provide sufficient power for all applications. The built-in CML shelf manager allows full local and ethernet based remote monitoring and control of power supply, fan and chassis.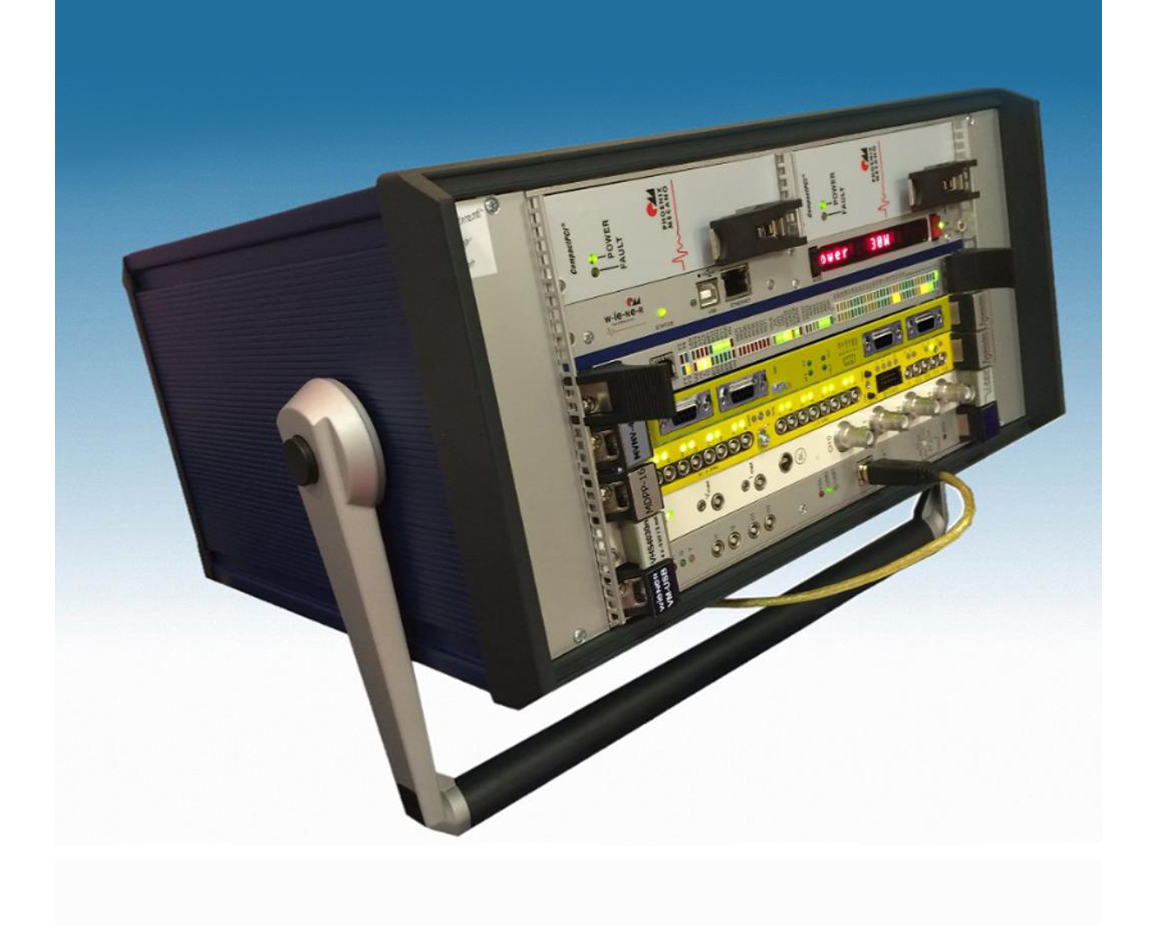 Main Features
· VME-MINI-Bin mechanics for 6Ux160mm VME64x modules in a compact, portable desktop box
· IEEE 1101.10 compliant mechanics with enhanced EMC / ESD
· 5 slot monolithic VME64x backplane, optional P0 connectors
· Alphanumeric high-visibility LED display for voltages, currents, fan speed, temperatures and settings / programming, 2 status LED's
· WIENER CML Shelf Manager for local and remote monitoring and control, monitors and controls power supply, fan, remote on/off, SYSRES, thermal monitoring, user I/O programming, with Ethernet and USB interfaces
· Cooling with silent DC blower, cooling air flow direction: rear-to-rear
· Outfitted with one or two 250W cPCI power supplies, plugged in from rear, hot swappable, redundant operation, CE-conformity, 300W power supplies on request
· 100V – 240V world-wide auto-range AC input, with power factor correction, CE-conformity
· Dimensions: 14"(337mm) x 5U (200mm) x 325mm, weight ca. 10 Kg
Standard Crate configurations (other possible on request)
| | | | | | |
| --- | --- | --- | --- | --- | --- |
| Crate Version | Backplane | +5V | +3.3V | +12V | -12V |
| VME 554x_1 | J1/J2 VME64x | 33A | 33A | 6A | 1A |
| VME 554x_2 | J1/J2 VME64x | 66A | 66A | 12A | 2A |
| VME 554x_1_P0 | J1/J0/J2 VME64x | 33A | 33A | 6A | 1A |
| VME 554x_2_P0 | J1/J0/J2 VME64x | 66A | 66A | 12A | 2A |